Precision Knife Sharpening System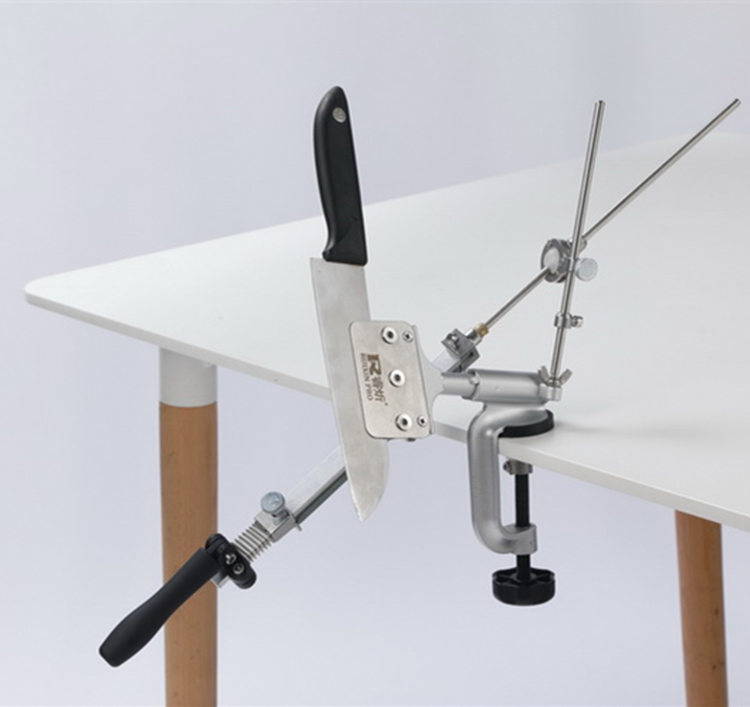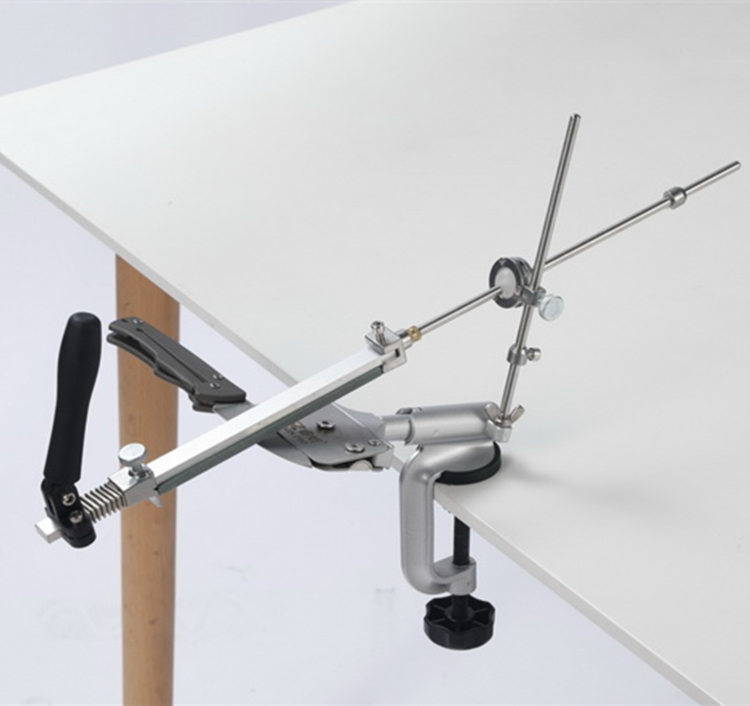 Anyone can sharpen even the cheapest knives to cut like razors

Quick change sharpening stone holder

Sharpen multiple blade and tool types with the universal blade clamp


Designed by Professionals
The Ruixin Pro knife sharpener was designed by professional blade smiths to offer the simplest, most precise and most versatile blade and tool sharpening system. The multi use blade clamp allows the user to sharpen more than just kitchen knives. You can sharpen hunting knives, woodworking knives, pocket knives, planer tools, scissors, razors and more! The grind angle can be easily adjusted and maintained throughout the sharpening process allowing even novice knife sharpeners to sharpen a perfect edge on any knife.
Why Choose the Ruixin Pro?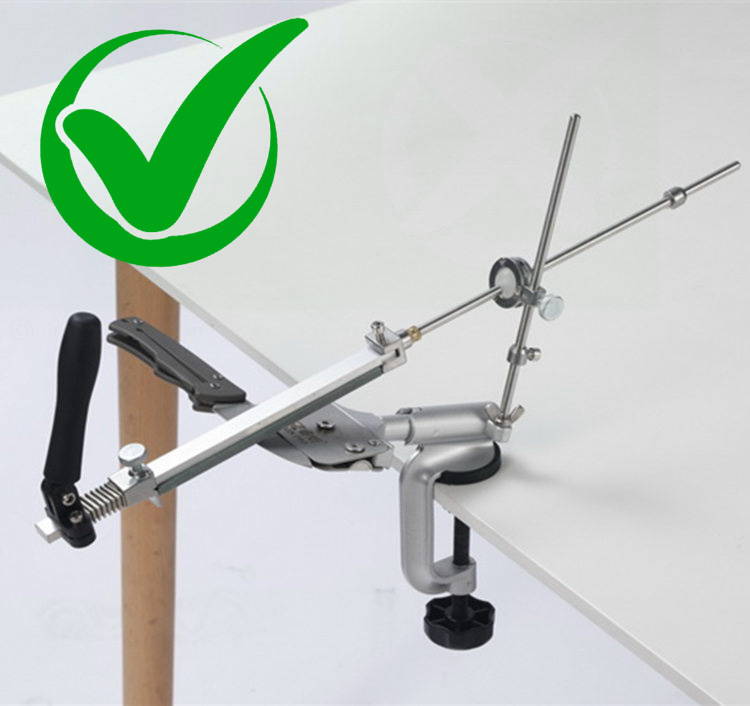 Ruixin Pro Knife Sharpener
Used by professional sushi chefs

Always maintains perfect grind angle

Removes only the amount of material needed for sharpening

Can be used with all types of blades including scissors

Sharpens from tip to heel perfectly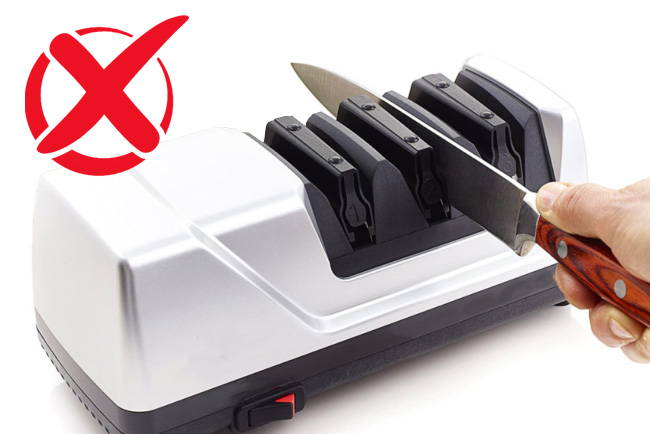 Regular Electric Knife Sharpener
Not used by professional chefs

Cannot maintain correct grind angle

Ruins knives by removing too much material

Can only be used with a few types a blades

Doesn't sharpen the heel of the blade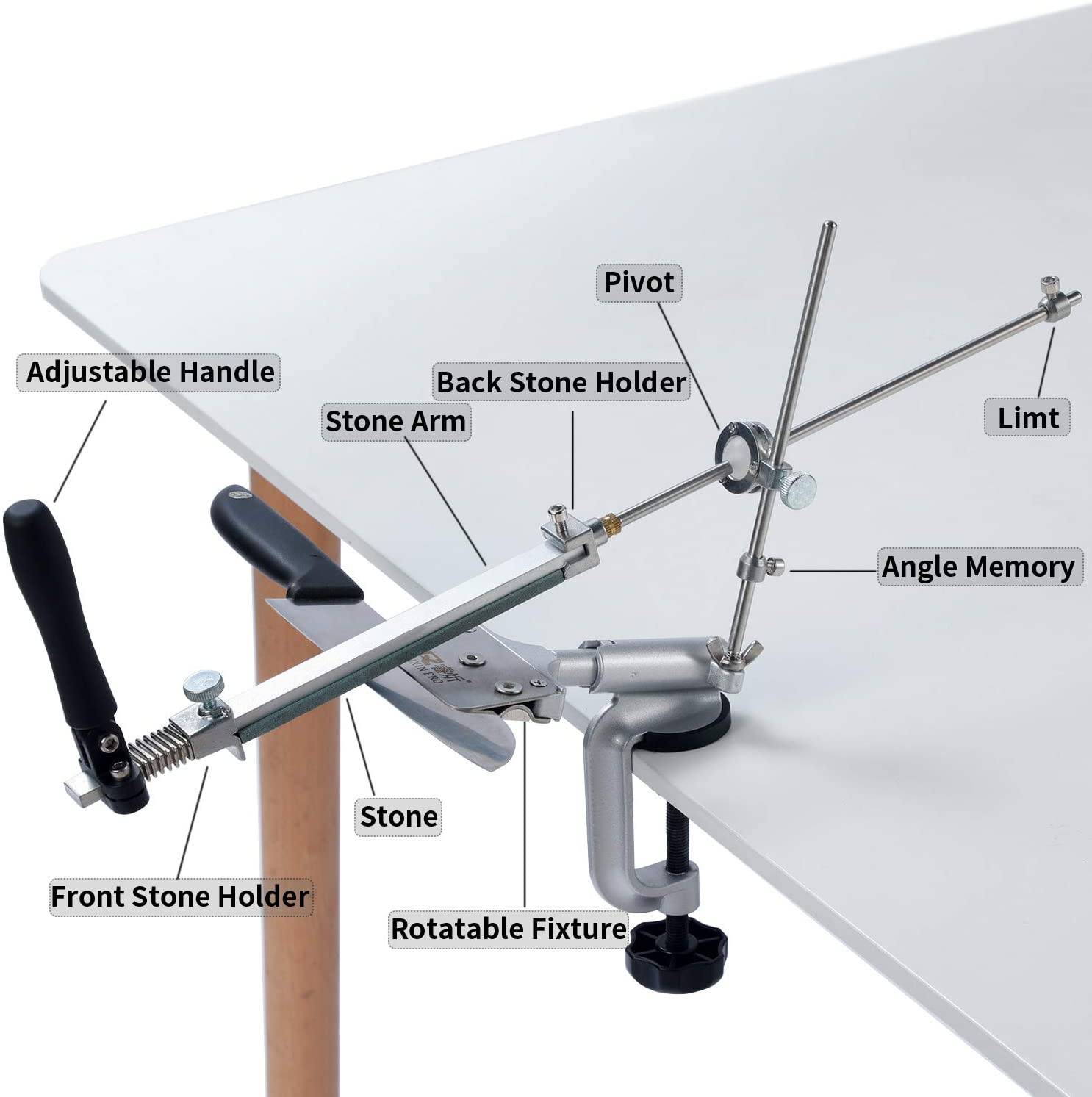 Dont fall for cheap knock offs. Buy from Pro Edge Knives.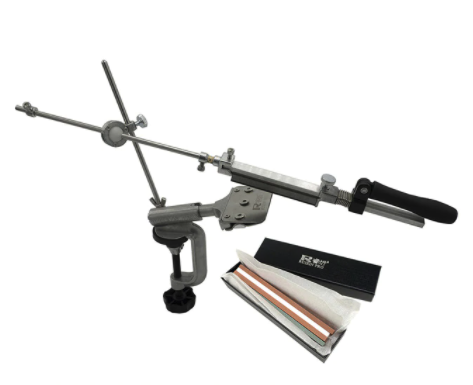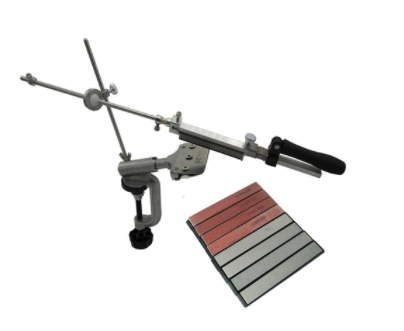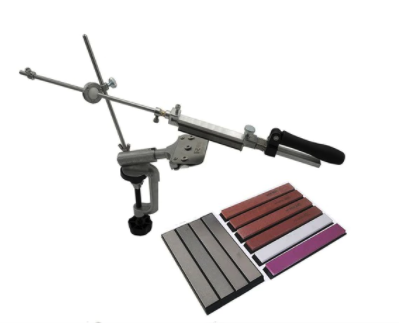 Frequently Asked Questions
What grit sharpening stones does it come with?
The Ruixin Pro knife sharpener comes with 4 whetstones: 120#, 320#, 600#, 1500#
The Ruixin Pro uses a clamp mount that can be clamped to counters, tables and work benches.
What angles can it grind?
You can adjust the grinding able from 0 degrees to 15 degrees.
Can I sharpen scissors with the Ruixin Pro?
Yes you can! Along with many other blades and tools.

Manufactured with highest quality materials & manufacturing standards

We offer fast delivery & immediate shipping

Your payments are secure with 256bit secure SSL

We offer a 100% No-Risk Guarantee